In my previous blog posts, I detailed our ambitious journey that began at the 2023 Austin SXSW, continued through Silicon Valley, and ended in Washington, DC. Being part of a committed group of Jordanian entrepreneurs eager to showcase the country's creative potential and diverse investment opportunities was an honor. Despite a packed schedule of back-to-back meetings, our team persisted and worked tirelessly. The common goal of the delegation is to showcase Jordan as an ideal hub for entrepreneurs and investors seeking to tap into the Middle East's and North Africa's growth potential or leverage the talents of Jordanian professionals who can serve the global market. Led by H.E Ahmed Hanadeh and his accomplished Jordan Source team at the Ministry of Digital Economy and Entrepreneurship (MODEE), we achieved our objective of shedding light on Jordan's unique strengths.
As the Jordanian delegation arrived in Washington DC, the final leg of our journey, the mission was clear: to showcase Jordan in the Nation's Capital. Washington, DC, is a must-visit destination for any country business delegation. It is a hub of government and financial institutions and is home to large companies and contractors actively engaged in international operations. Its central role in the US political system provides a unique window into global economic processes and decision-making.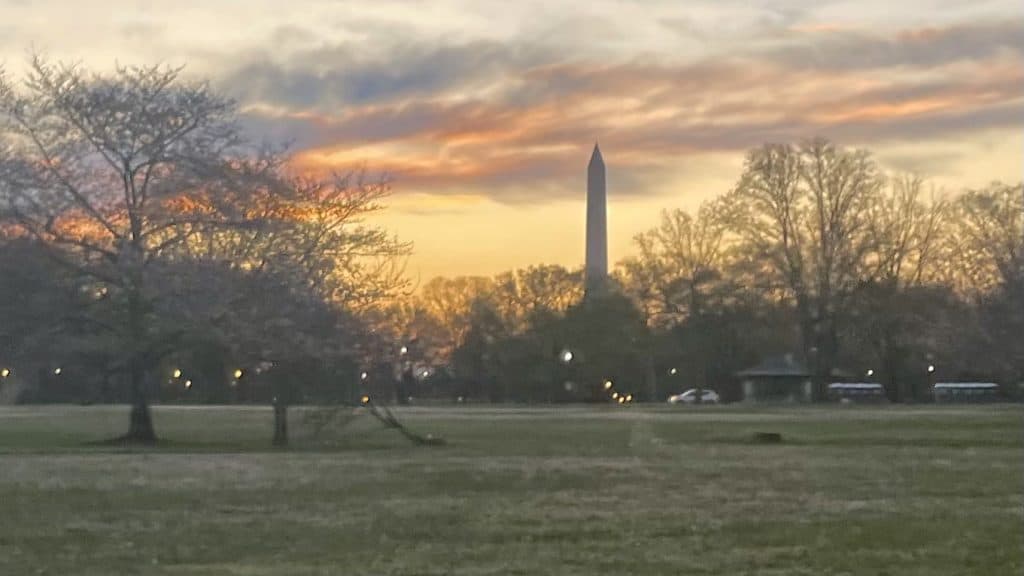 It is invaluable for any country's representatives to gain direct access to power brokers and key players shaping the world's future. From the World Bank to powerful policymakers and influential decision-makers, the city is a hot spot for conducting global business.
Spreading our message throughout Austin SXSW 2023 and Silicon Valley San Francisco, we had already laid the groundwork for success in promoting Jordan in the United States. But, Washington, DC, presented an unprecedented chance for our delegation to connect with policymakers and highly influential institutions.
The delegation wanted to continue promoting Jordan's powerful position due to its strategic location, robust and talented labor force, and stable political positioning – all benefits investors and businesses should consider when looking to tap into the Middle East's potential. Moreover, the Jordan Source team highlighted Jordan's commitment to supporting innovation through various MODEE initiatives and incentives.
Upon touching down in Washington, DC, H.E Ahmed Hanadeh—better known as Abu Kareem to the entrepreneurial community—made an immediate impression when featured in a live Al Hurra TV interview. He emphasized Jordan's ambition to become a coveted destination for innovation and business investment within the MENA region and its collaboration with other Arab nations to realize the unified vision spearheaded by His Majesty King Abdullah II of Jordan. This concerted effort offers considerable potential for growth across the entire region.
We were delighted to visit the Microsoft Technology Center in Washington, designed to facilitate collaboration and inspire innovation. The state-of-the-art customer facilities at this center allow Microsoft to establish direct relationships with its clients, allowing them to leverage the latest technologies for their digital transformation initiatives. The highlight of our visit was our interaction with Dr. Nida S. Davis—one of our Jordanian success stories in the US. Mrs. Nada served as the Director of Security Architecture at Microsoft and was previously the Cybersecurity Director of the American Federal Reserve Board for more than 15 years.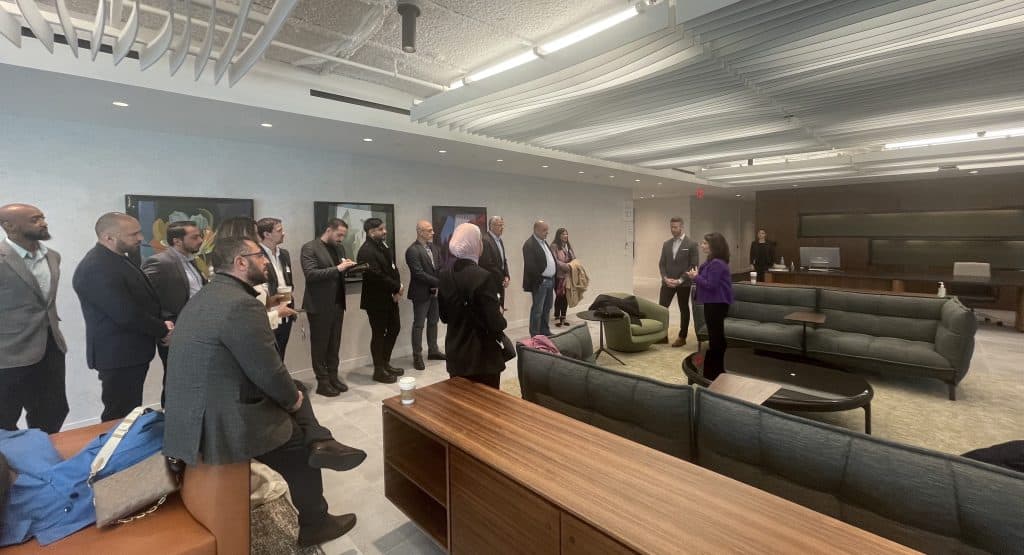 Moreover, we had the opportunity to tour Equinix and explore one of the world's most distinguished data centers. Equinix holds a global reputation for utilizing the most cutting-edge technology, allowing customers around the globe reliable and secure data services. We aimed to gain insight into their technical infrastructure and persuade them to consider the feasibility of setting up a data center in Jordan.
The tour of Equinix offered us a peek into the state-of-the-art technology that drives their data centers. We were astounded by the immense size of their facilities and the dedication of their staff to remain vigilant over the security protocols. We observed that Equinix values customer satisfaction by guaranteeing high availability and multiple redundant systems.
Not only that, but we were also impressed by the company's commitment to sustainability. Equinix has implemented several green initiatives to reduce its carbon footprint and ensure its operations have a minimal environmental impact. Something that Jordan can offer in the future for Equinix if they consider operating in Jordan with our green energy offering.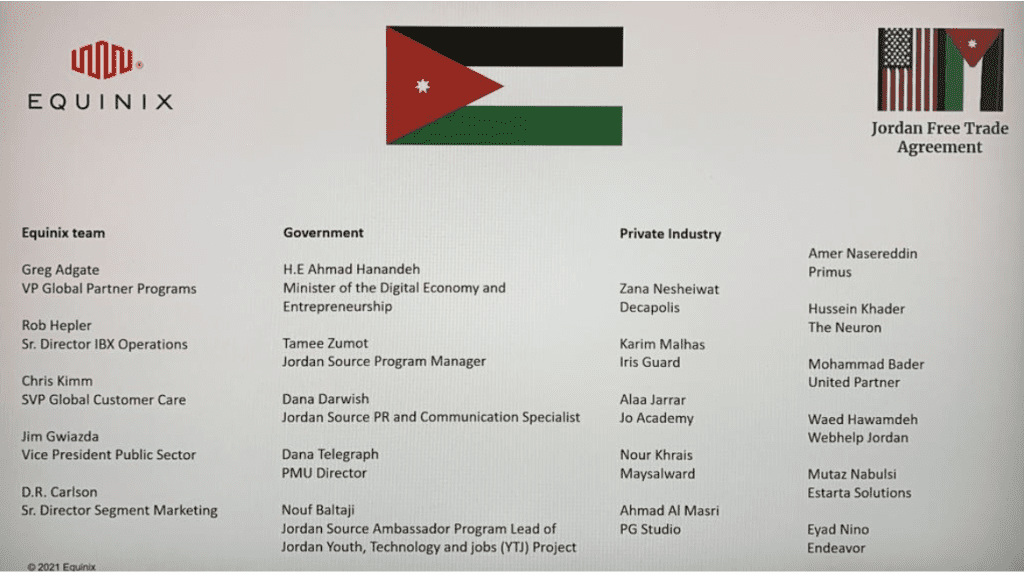 Our delegation was honored to visit the Jordanian Embassy in Washington, DC, and meet with the Entrepreneurial Organization (EO). The EO has been committed to supporting and encouraging entrepreneurs since 1987. We were warmly welcomed by Jordan Ambassador Dina Kawar and her staff, who steadfastly support entrepreneurship in Jordan. Notably, I had the pleasure of recognizing Ms. Dina Al Zubi, the Economic and Commercial Officer for the Embassy. Dina was part of a group I trained during the App Challenge in 2011, which made her presence especially meaningful. At that time, she was just 14 years old, and she, with her school team, built and published a mobile game through the App Challenge competition; this confirms and illustrates an example of the immense potential of our youth and talents.
The meeting with EO brought Jordan Source's program mission and vision to the forefront. H.E Abu Kareem participated in a panel discussion with members of the USA Chapter of the Entrepreneurs' Organization (EO.), exploring the potential for creating a link between Jordan and EO Members. Amer Nasseridein, a veteran Jordanian entrepreneur with the delegation and one of the EO founders, paved the way and helped demonstrate Jordanian start-ups to the EO representatives in Washington.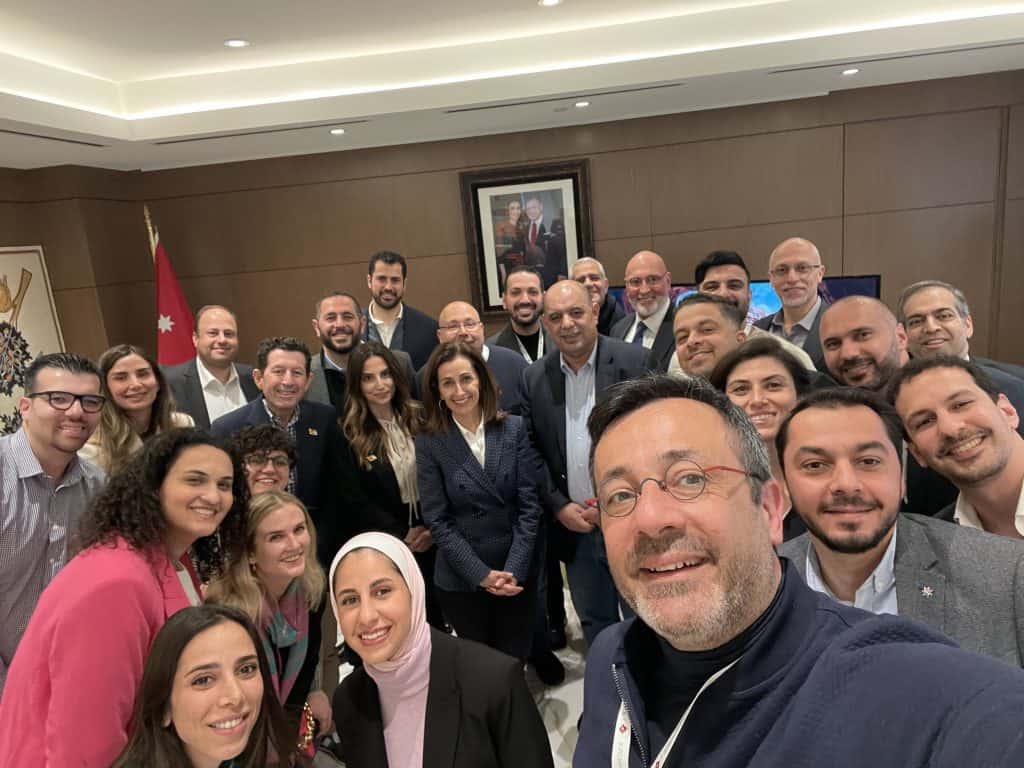 During our stop in Washington, we connected with various Prime Contractors with a significant interest in the region's business and projects. As we discussed the economic contributions of the US government through contracts and grants, it was evident that Jordan offers a prime opportunity for their investment. The delegation hoped to highlight Jordan's potential and encourage investment from these contractors to drive financial support toward the country to fuel its economy and create new opportunities for Jordanians.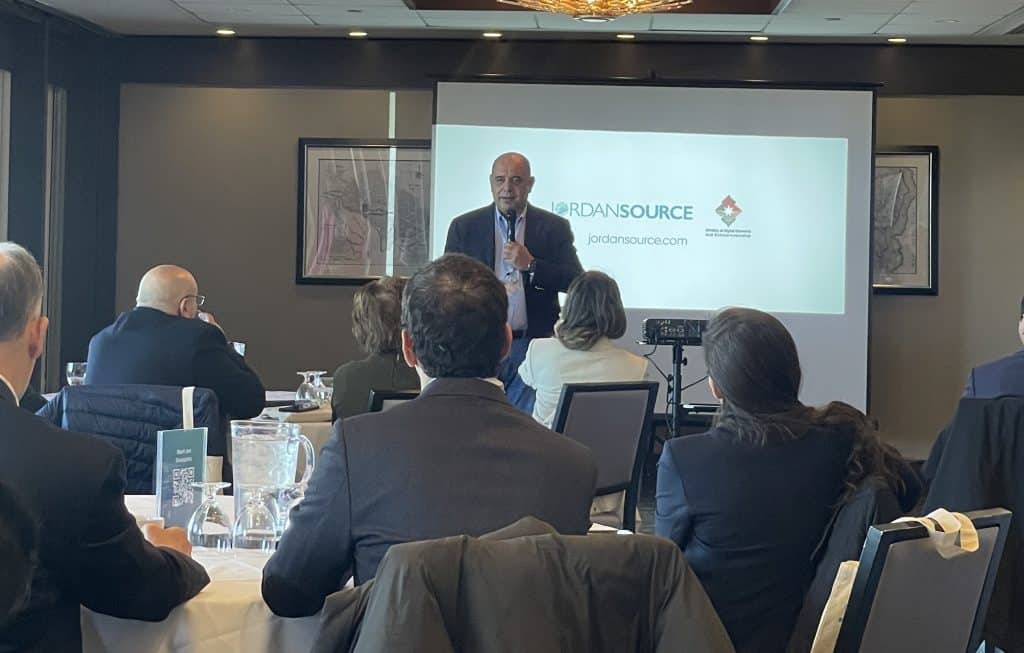 Attending meetings with the International Finance Corporation (IFC), World Bank, and Development Finance Corporation (DFC) provided us with valuable insight into their views regarding Jordan's progress. We were delighted to hear their optimistic outlook for the country. Discussions ensued about various economic and social developments in Jordan and how these global development institutions can assist by providing additional backing and instituting new projects. Such positive feedback filled us with renewed hope about Jordan's potential to become a significant player in economic development through joint partnerships and investments. We stay enthusiastic about this alliance as we continue working with these organizations to achieve this goal.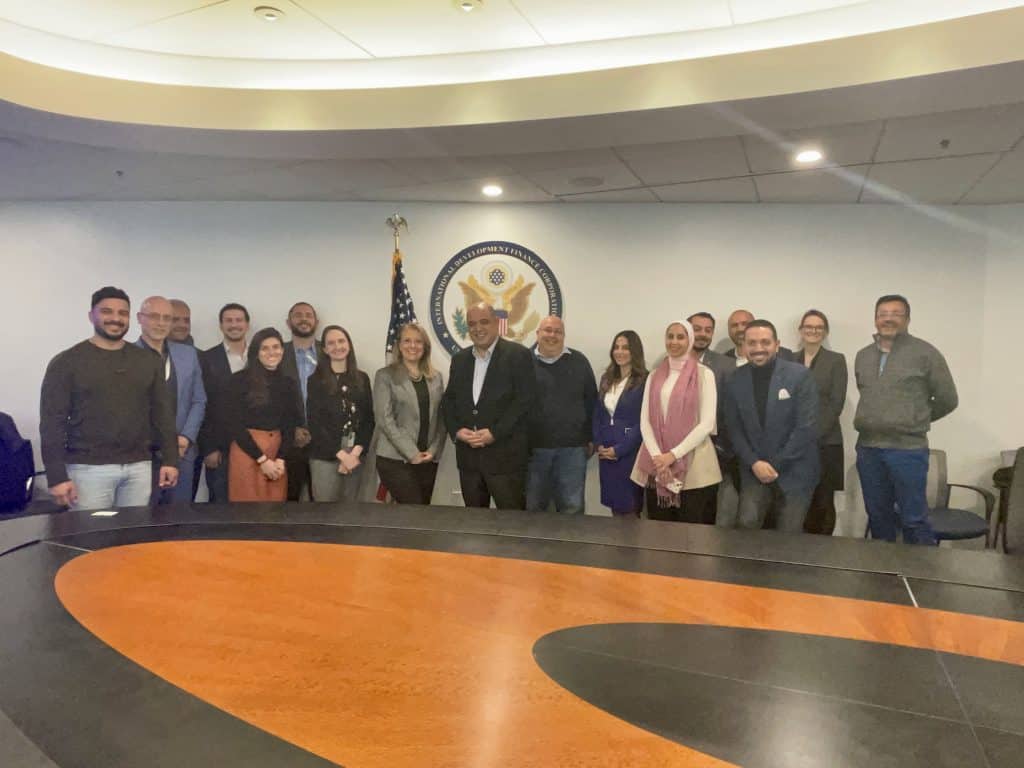 During the roadshow, the Jordanian delegation seized an incredible opportunity to attract new partners, investments, and collaborations to Jordan and to engage with the Jordanian diaspora. Inviting them to reconnect with their homeland and actively participate in the execution of Jordan's Economic modernization Vision 2033. Throughout the meetings, the Minister emphasized the need for cooperation and encouraged all stakeholders to unite across borders to bring Jordan a brighter future. It was evident that a unified team effort is necessary to achieve the goals of the 2033 vision and ensure that the coming decade is a resounding success for Jordan.
As part of engaging with the diaspora, we were privileged to attend the Nashama meetup organized by the Jordan American Association of DC (JAADC) and ConnectJo.
The Jordan Source Team, during the meetup, presented the progress in Jordan's ICT sector and its innovative accomplishments. The Jordanian delegation shared their companies and entrepreneurial stories that started in Jordan. The Minister passionately spoke about Jordan's positioning in the region and the incentives and programs MODEE offers investors. He discussed how the diaspora could be involved in this ecosystem and contribute to the growth of the ICT sector in Jordan. It was a fruitful and eye-opening dialogue for the Jordanian diaspora, and a productive conversation that left everyone with optimism and enthusiasm for Jordan's ICT prospects in the future.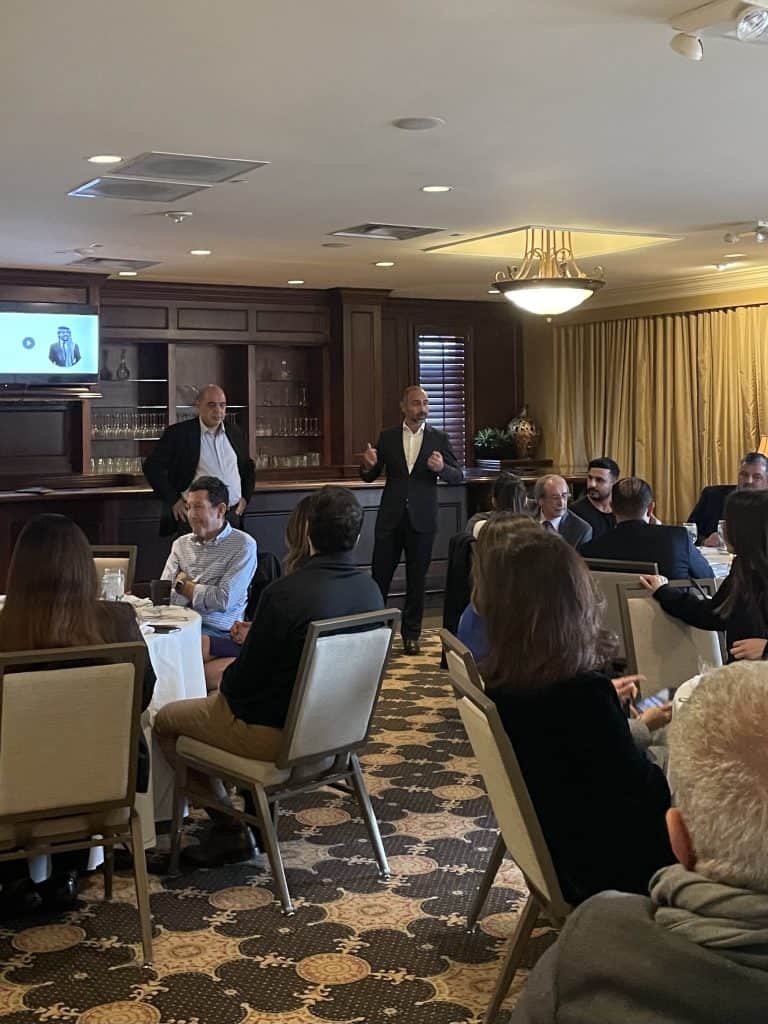 The Jordanian entrepreneurs on this trip shared their entrepreneurial experiences, seeking to emphasize the potential that Jordan holds and to demonstrate the possible investment opportunities. We were driven by a mutual desire to reflect Jordanian innovation and explore all Jordan offers. With passion and enthusiasm, our conversations and presentations gave everyone a glimpse into the potential for success in this promising economy the MENA region holds and can be accessed from Jordan.
Our collaborative efforts with the Jordan Source team during this trip showed that working together can be incredibly powerful. This opportunity enabled us to build connections, gain knowledge, and celebrate our collective accomplishments in promoting Jordan.
I am honored and proud to have been part of such an enthusiastic group of Jordanian entrepreneurs. Through our work, we hope to leave a lasting impact on the development and growth of Jordan.
During this visit to the USA, we were honored to come into contact with numerous outstanding Jordanian individuals who are, for example, heading projects at NASA, Microsoft, and other global international organizations like the World Bank. In addition to the various prosperous entrepreneurs and successful business owners live and operate in the USA. These individuals were remarkable for their undying love of Jordan and commitment to brightening the future. Regardless of residing overseas, they still maintain a persistent connection to their homeland and are passionate about contributing to their country. Their success stories were uplifting, highlighting the significant potential of Jordanian preeminence in global affairs and their capacity to triumph and thrive. We left America full of admiration for our Jordanian success stories aboard and confidence in the future of Jordan.