In my previous blog post, I wrote about how Jordan Source achieved something incredible last week: taking Jordanian startups to the world-renowned SXSW 2023 and being the first Arabic Country to be part of the show. And it didn't stop there. Our delegates, led by Ahmad Hanadeh, Minister of Digital Economy and Entrepreneurship, spearheaded the effort and journeyed to Silicon Valley with a single goal in mind: creating a stir and getting our message out – a buzzing sound of innovation and opportunity that would trumpet to the world that Jordan is open for business.
As a result, we experienced massive success, boasting of Jordan's enterprising entrepreneurs, inventive ideas, and imaginative talents. Believe me when I say it: Jordan will only keep striving higher.
Silicon Valley is a hub for the world's most innovative and revolutionary tech companies.
This region has become synonymous with cutting-edge technology, research, and development from Google to Apple, Facebook to Tesla. After nearly two years of silence due to the COVID-19 pandemic, Jordan's delegation arrived intending to demonstrate Jordan's potential as a gateway for the Middle East and North Africa region. Flanked by some of Jordan's brightest minds and industry leaders, the delegation brings hope: that Jordan is open for business and that the Middle East is waiting for new opportunities, innovation, and collaboration. We hope the world will again feel the power of possibility through such a visit.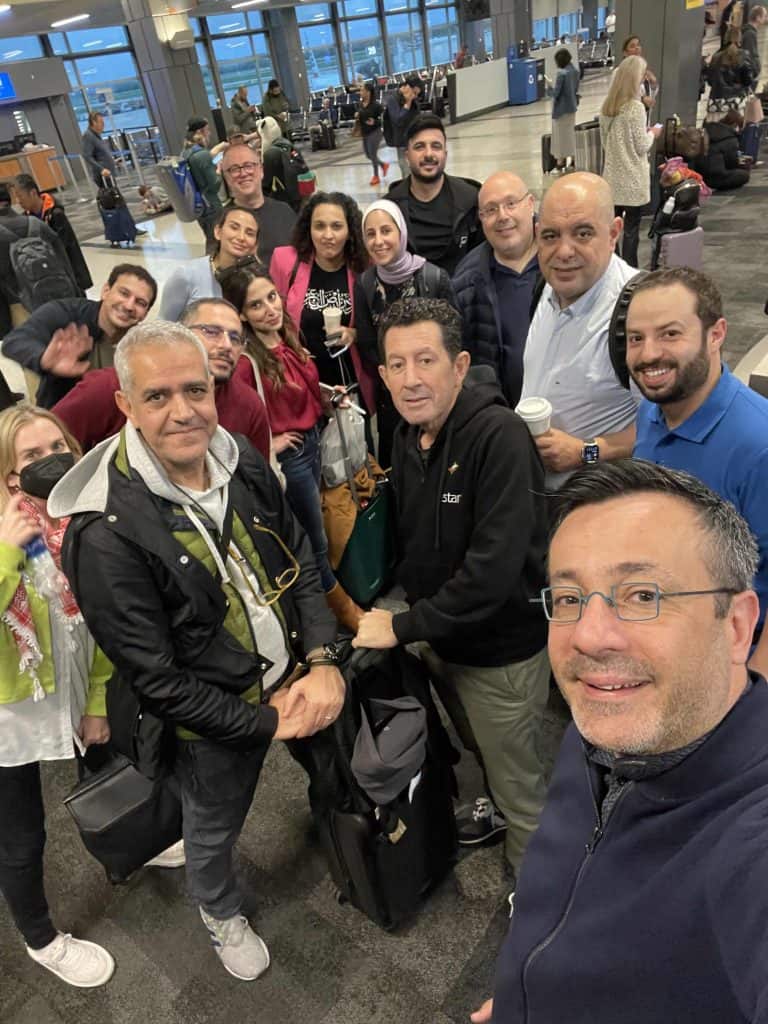 Our illustrious delegation from Jordan made a dynamic entry into Silicon Valley to explore potential collaborations between the Jordanian diaspora in the area and American Venture Capital (VC) investors. As ambitious Jordanian entrepreneurs, we have come to raise awareness about the flourishing entrepreneurial sector that has been steadily growing in Jordan in these recent times. Our group was privileged to meet with representatives from VC firms and enterprising Jordanian expats who have made the Valley their home. We discussed how Jordanian business startups could capitalize on the region's innovation ecosystem and mulled over overinvestment opportunities in the technology sector in Jordan.
The recent visit of the Jordanian delegation to Silicon Valley can be likened to the sound of bee piping, a unique way in which honey bees communicate to build awareness about their environment and investment opportunities.
Like the buzzing of bees, the delegation led by Ahmad Hanadeh, Minister of Digital Economy and Entrepreneurship, aimed to raise awareness about the growing entrepreneurial sector in Jordan and the potential for collaboration with American investors.
Jordan's vibrant startup ecosystem is an increasingly attractive destination for investors. Its educated and young workforce, strategic location in the heart of the Middle East, and initiatives like Jordan Source seek to connect businesses, investors, and entrepreneurs globally with resources in the country. This demonstrates how Jordan has become a leading example of success and growth in the region, leading to more investments and opportunities in the future.
The delegation's visit to Silicon Valley was essential in building relationships between the Jordanian and American startup communities. By exchanging ideas on how Jordanian startups could benefit from the innovation ecosystem in Silicon Valley, the delegation aimed to attract investment opportunities in technology, Edtech, and mobile games.
 Silicon Valley VC's meeting Jordanian Delegation

 

Like the sound of bee buzzing, which alerts other bees about food sources and their hive's location, the Jordanian delegation's visit to Silicon Valley signaled the potential for collaboration and investment in Jordan's startup ecosystem. It highlighted the innovation and creativity of Jordanian entrepreneurs and provided an opportunity to learn from the best practices of the Silicon Valley ecosystem.

 

"Business is like a bee hive, thriving when every bee works together to produce sweet honey"
Our delegation managed to link up with trailblazing Jordanian expats in the Bay Area. We explored methods of allying Jordanian entrepreneurs and their Silicon Valley diaspora with access to information, assets, and connections that could propel the startup culture in Jordan. By joining forces, Jordanian and diaspora entrepreneurs can create a robust coalition to fuel entrepreneurialism in both communities. The delegation's visit was a critical step towards creating relationships and exploring avenues for cooperation between Jordanian entrepreneurs and the diaspora, underscoring the possibility of a vibrant startup environment in Jordan.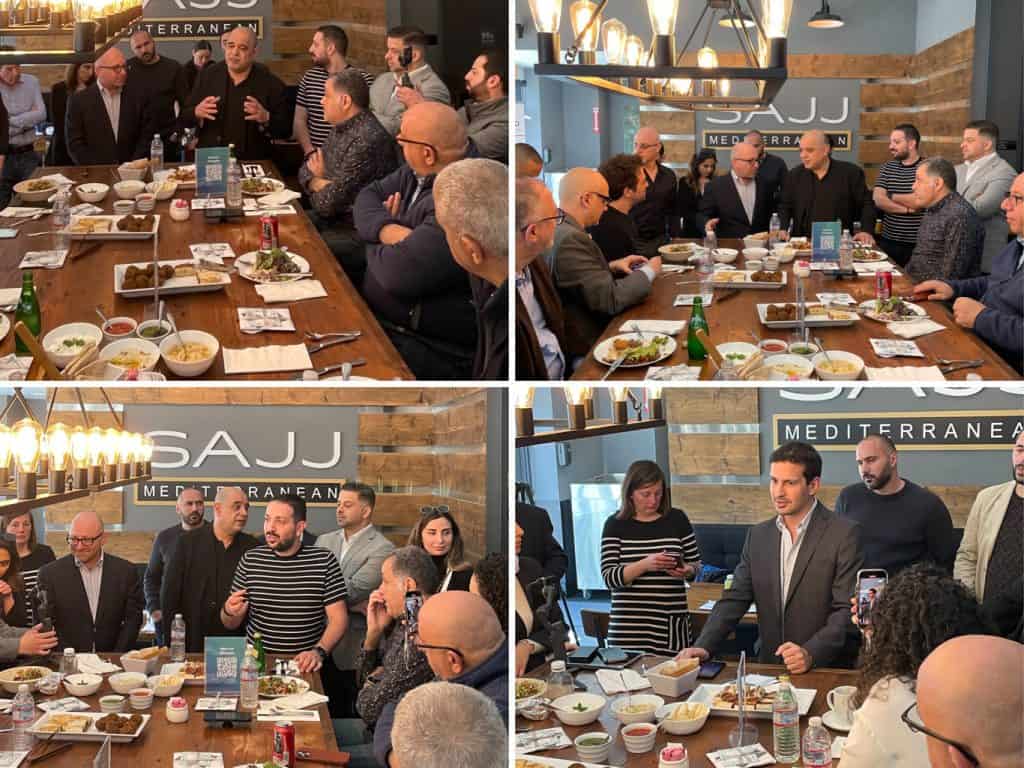 It was a privilege to be part of the gathering of Jordan's diaspora in Silicon Valley. Every person there was committed to making their home country a better place. Their dedication and ambition shone brightly, which was an honor to witness. They embodied the potential of Jordan, working together with determination and respect, united with the common aim of creating a brighter future.
Their dedication and collaboration with the burgeoning entrepreneurial landscape can lead Jordan to an even brighter tomorrow.
This visit to the United States is an unquestionable milestone in Jordan's quest to realize Economic Modernization Vision 2033, an endeavor to promote economic growth and opportunities within its borders. By bringing in investors from across the world and engaging with its diaspora communities, Jordan is taking steps towards evolving into a key economic player in the Middle East region.
Jordan strives to attract investment by embracing entrepreneurship and offering government support. By recognizing the potential of the entrepreneurial talent pool, Jordan is creating an environment that encourages innovation and supports business growth. Through the Ministry of Digital Economy and Entrepreneurship, the government has offered a range of financial incentives and support to tech entrepreneurs, resulting in several successful businesses and investments in the country. Despite investors' challenges, Jordan has made significant progress in government support and is well-positioned to continue attracting investment. Overall, Jordan is taking the necessary steps to ensure it remains a competitive and attractive destination for international investors.
A new era has dawned as the sun rises over Jordan's majestic mountains. The spirit of entrepreneurship and innovation has taken root, allowing the country to blossom into a unique and vibrant hub of revolutionary thinking. Technology is no longer a distant dream: it's a tangible reality, thanks to a program like the Jordan Source Program. Developed by the Jordanian Ministry of Digital Economy and Entrepreneurship, backed by the support of HRH Crown Prince Al-Hussein bin Abdullah II, this program allows Jordan to experience unprecedented progress. Here in Jordan, we have revolutionized the entrepreneurial tech scene, and our impact can be felt regionally and worldwide. By supporting innovation and entrepreneurship, we are making history and embarking on an exciting journey into the future.