MAYSALWARD A ROLLER COASTER RIDE
LESSONS LEARNED FROM MY STARTUP
The idea of Maysalward started in the year 2000 when I shared my dream with my elder brother, who is our legal adviser today. At that time, he helped me to register Maysalward (an Arabic word meaning: Pride of the lion).
Thereafter, I dreamed of starting my technology startup. At that time, I was working on Mobile Value-added Service Content with leading companies in the Middle East.
When I was living in France, I resigned from my job with a French mobile middleware software company, where I was their salesperson in the Middle East. I got good project deals and decent commissions there, which sparked the initiation fund of Maysalward.
With fragmented mobile devices running different operating systems and the Telco operators controlling your product development cycles, and above all, your financial and lack of human resources knowledge in mobile game development made our startup years in business a bit challenging.
Furthermore, we started building SMS-based games and value-added services where consumers were already familiar with the SMS type of content through telecom operators subscription services. We began with Quiz competitions and other SMS value-added services such as Ringtones, Wallpapers, Daily Horoscopes, and other multimedia content to create a decent revenue stream that can initially seed fund our mobile games development plans.
To Enter into the world of Mobile Games; Firstly, we looked into mobile games' distribution. By collaborating with a UAE partner, we managed to secure a distribution deal for the Spider-Man 2 mobile game and related content such as ringtones and themes.
Nonetheless, we wanted to learn more (search for new content) and get familiar with the market, and so, we met with a small Dutch development studio called "Not the Fly", based in Venlo, a small town in the southeastern Netherlands.
We learned about Apps, processes, and how Arabic localization can work as we were already building with them to introduce the first localized Arabic mobile games. However, the roller coaster ride started with our first built-in game, which we developed for Siemens, the Middle East, with the launch of their M55 mobile game.
In the meantime, while Java-operated Devices were shaping up as a popular OS, the N55 at the time was a high-end phone and one of the first colour phones by Siemens.
A school friend in charge of the business development operation at Siemens approached us with a project to build a Middle East version of Backgammon called 'Mahbousa'.
We agreed to work on this contract-based development job as we believed it would help us showcase our capabilities to the market and give us a quick small financial gain.
In Jordan, while the team was still learning the J2ME, the language used for developing Java games for mobile devices, we were looking for help. And so, we extended our search efforts to India and Eastern Europe.
Surprisingly, the Indian developers replied faster, and communication with them was accessible. And with this development, we went through this first learning curve channel that was not entirely satisfied concerning quality and deliverables. However, the team continued the search in Eastern Europe till we found ourselves a functional group in Kyiv that operated with us until we managed to get more feathers to fly around in 2006.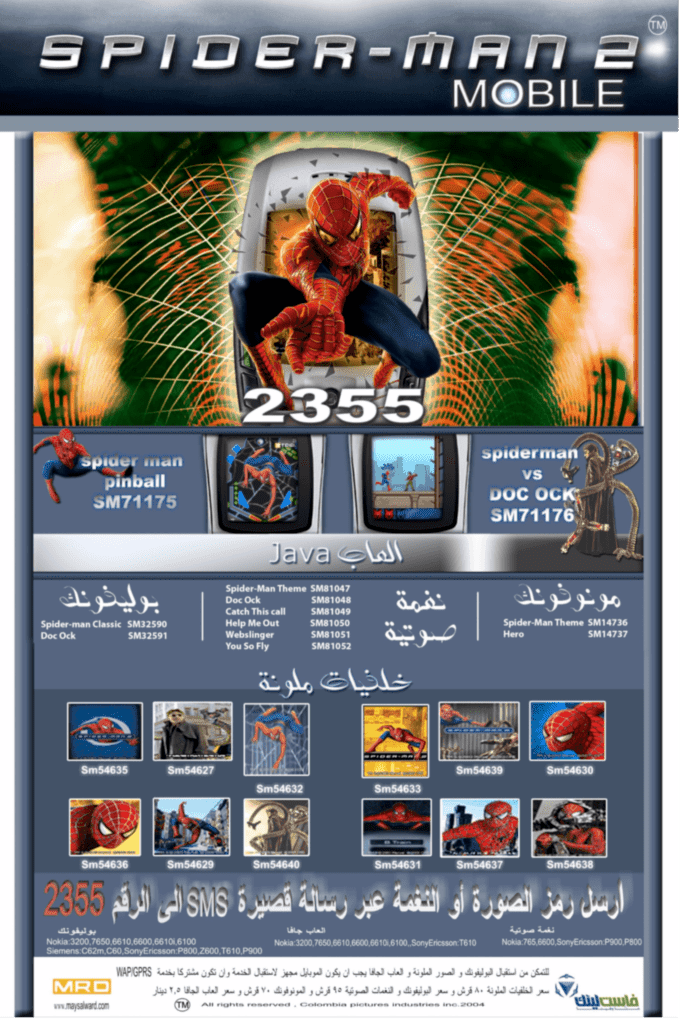 After Siemens, one of the local operators in Jordan challenged us to build a fully localized card game called "Trix." A significant achievement as a mobile game studio, developing our own IPs. And with this unique development, we indulged in the world of mobile Game Development at full power.
Consequently, the game became the first fully developed Arabic Mobile Game in the Middle East Market.
Despite the crusty revenue share offered by operators and the lack of real engagement with the players, operating behind the Telcos' brick walls controlling the entire ecosystem, we still managed to excel and launch more localized games for the region.
Operators controlling the distribution channels handicapped us in showing up our creative capabilities.
Like Trix Game, the other localized games we developed for the region — Tarneeb, Balote, and the board game, Carrom, Maysalward — started to take the vision into an actionable mission market recognized it as a Mobile Game Studio.
However, the business side kept us busy, but not as much as setting up the company's DNA. I was more concerned about this part of the long-term vision. I had a lot and still a few utopian work principles I wanted to implement. I wanted to create a family and comfortable working environment, a place I knew that I'd spend most of my time at; I wanted to have a unique distributive operation.
Now, let me take you on a journey down memory lane and share some other experiences with you.
I will share my recommendations, tips, and tricks to ease your ride, and whenever the logic doesn't work, raise your hands and scream as in any roller coaster.
I want my readers to know that the brands or businesses I mentioned are for pure history and reference to possess and not for advertisement or recommendation.
Starting Up In The Middle East
Many of my friends and colleagues wondered why I decided to start my journey in Jordan (a country in the Middle East), where I had the chance to kick off in Europe? In a more mature startup ecosystem scene and logically, that can avoid many hurdles that one can commonly find in developing countries like Jordan.
As I mentioned earlier, I wanted to have a comfortable place to spend my future time. Moreover, I am also from the region, and I gained my early business experience in this part of the world. So, logically, it is a place where I can understand people, and they know me.
I also wanted to be part of a change that I have dreamt of while I was in the Students' Council and the university. Besides, I am an emotionally driven person, and I knew that I would run my business in this way; therefore, the need for more emotionally oriented people, the Middle Eastern people are generally the kind of people I seek. Though there are negatives, there are also higher positive returns that I will mention when the ride loops us.
Tips: Entrepreneurs' Traveling Mindset
If you own an established business or start your own business and have never travelled abroad for education or even vacation, you need to move to learn; attend conferences, and search for new business opportunities.
You cannot build your connections and pin yourself on the worldwide business map by booking first-class hotels, taking airport taxis, and enjoying seaside views. I was a low-cost business traveler, but now, with 15 years of operation, I am still a moderate traveler.
The Hostels' approach: if hotels in your destination are expensive! Around conferences or premium touristic zones, and there are no cheap hotels, don't hesitate to book yourself a room in a hostel and pay $20 a night and meet people who might be visiting for the same purpose. 
Or these days, Book yourself a room with Airbnb, which I still, of course, champ. In San Francisco or Seattle, I managed to stay in the heart of the city in good Hostels paying $20-30, while the cheapest room in the area was $100-150. A good hostel is where you find clean sheets and showers, and you feel safe.
If you are a girl, don't worry, as many hostels offer a female-only dormitory.
Life today is more comfortable than 15 years ago, but it depends on your luck and chances of finding an excellent place. Now, rating systems and user feedback can give you very accurate reviews of the homes, and also, a lot of online hotel booking sites compete to offer a wide range of budget options. As time goes on, you will learn how to get affordable hotels and what apps you can use. Today, my favorites are booking.com and expedia.com, and occasionally, I found good deals on agoda.com.
Your flight's tickets: if you don't mind, you can spend a few hours in airports, maybe by using your laptop to reply and finish pending work, book, or choose to take a long nap. By doing any of these tricks or tips, you will save 40-50% off your ticket price. Upgrade yourself and get a priority pass (the world's most extensive independent airport lounge access program.) for $200 until your frequent flyer points accumulate. You gain access cards start allowing you free lounge access.
Today, I book my flights online through a first search approach in kayyak.com, leading to several sites with low prices.