As an entrepreneur from Jordan, I am thrilled to share my experience as part of the Jordanian delegation at the South by Southwest (SXSW) conference in Austin, Texas, in 2023. 
SXSW is a premier annual event that attracts innovators, entrepreneurs, and creatives worldwide to present their groundbreaking ideas, products, and services.
This conference is a melting pot of ideas and innovation, covering various fields such as technology, music, film, and interactive media. It provides a unique opportunity for participants to showcase their products and services, connect with other professionals, and stay up-to-date with industry trends and emerging technologies. SXSW has been the launchpad for several highly successful startups like Twitter, Foursquare, and Airbnb.
Jordan's participation in SXSW marks a significant milestone as it is our first time participating and the first Arabic delegation to be invited to showcase their ideas and products. The Jordanian delegation of entrepreneurs attended the event as part of the Jordan Source Program, organized by the Minister of Digital Economy and Entrepreneurship, H.E. Mr. Ahmad Al Hanandeh.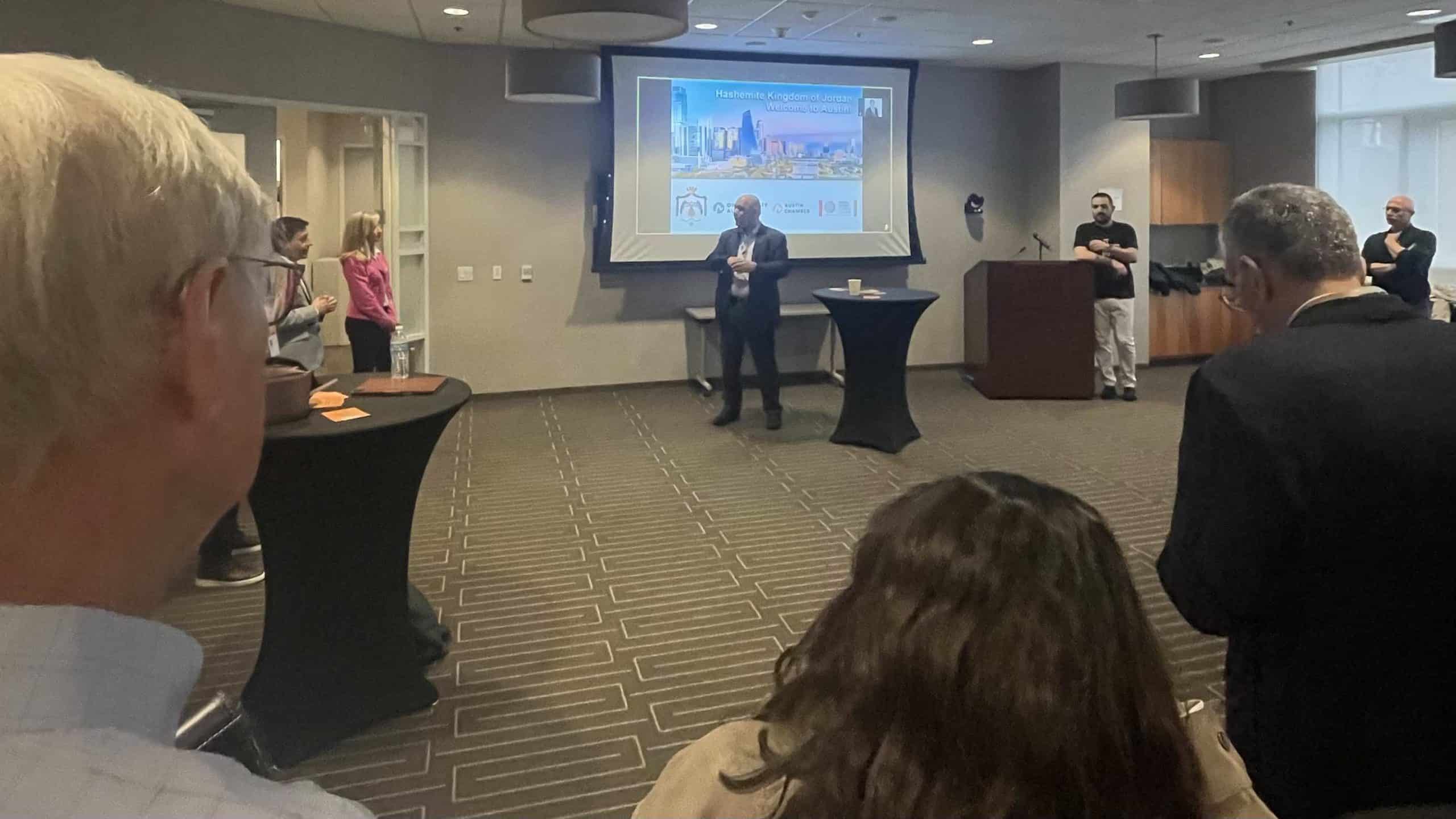 I am proud to be a part of this delegation and to represent Jordan on a global stage. It is a fantastic opportunity for us to showcase our country's innovative spirit, learn from others, and build connections that will help us advance our businesses and make a difference in the world.
Participating in the SXSW event offered us, as entrepreneurs, many advantages for our startups. Primarily, it allowed us to showcase our products and services in a highly competitive environment, enabling us to refine our offerings and business models further. Additionally, it exposes us to a global audience, which helps us reach potential customers and investors.
Moreover, it presented an opportunity for networking with other professionals worldwide, potentially leading to collaborations and partnerships. Lastly, attending SXSW grants access to the latest technological advancements and trends.
Upon arriving in Austin, Texas, to participate in South by Southwest (SXSW), we were eager to showcase what Jordan offers to the world. The delegation was determined to make a significant impact at SXSW. Our goal was to exhibit the innovative spirit of our country.
Jordan Source and distinguished entrepreneurs shared their stories and presented the latest technologies the startups in Jordan are creating. 
Moreover, we sought to make an impactful and authentically Jordanian statement. To accomplish this, we presented traditional Jordanian folk music  and served the best Jordanian roasted coffee from Dimitri's.
The delectable aroma of Dimitri's Coffee wafted around their Jordanian Booth at SXSW, drawing in passers-by from all corners. With a whopping 4,000 cups served, it was no shock that their java was soon the talk of the town and their Jordanian Booth the hub of activity!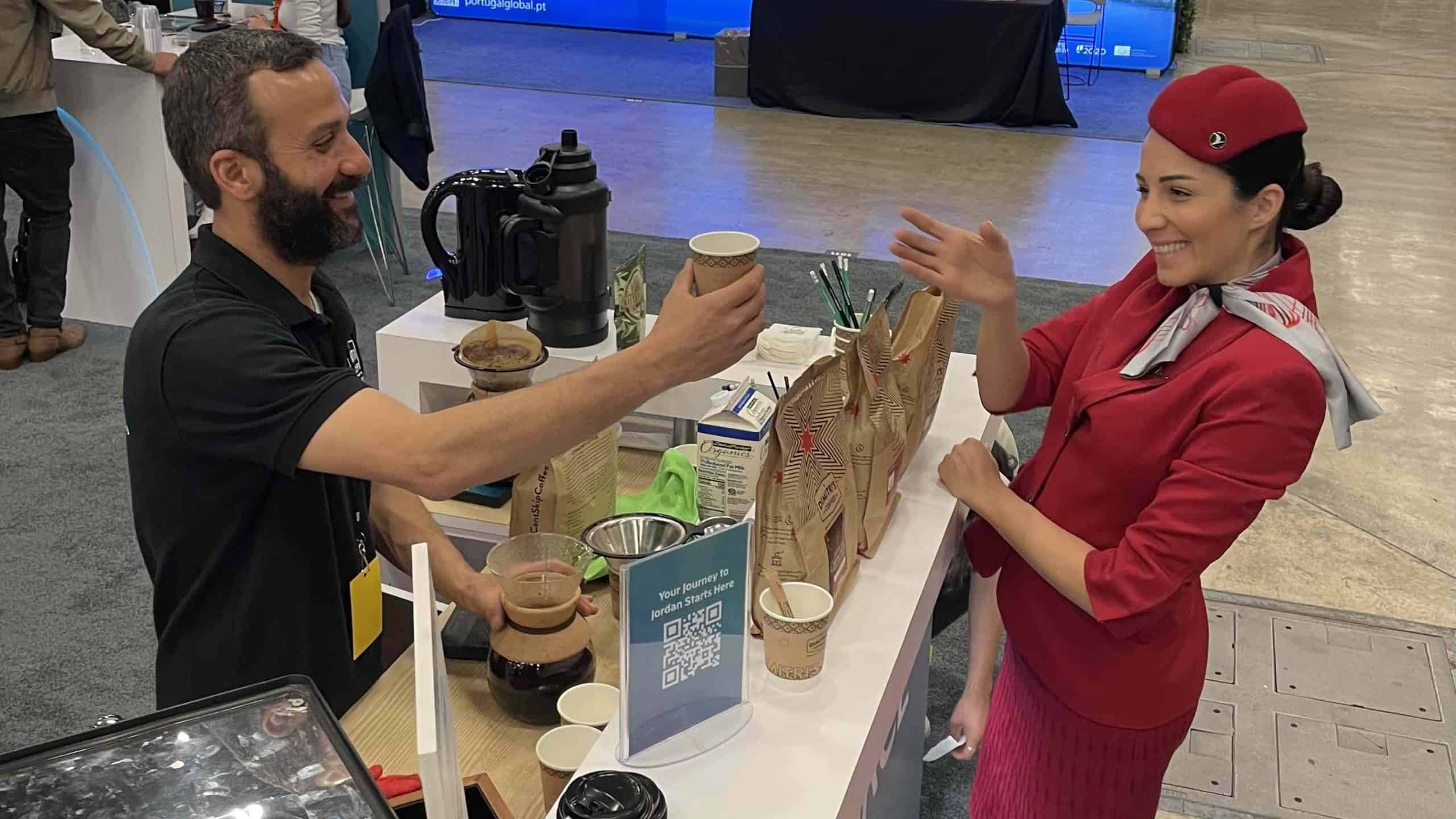 . 
Our presentations blew away visitors to our Booth, and they were amazed at our achievements. We had put Jordan on the map in a big way and knew that we had made our country proud. The vibes of our accomplishments were reflected by the visitors who attended our live sessions on stage.
Jordan has been making significant strides in the world of entrepreneurship and innovation. As a Jordanian, I firmly believe that our country has the potential to be the Silicon Valley of the Middle East. Jordan's strategic location, stable political environment, and supportive government policies are key factors that make it an attractive destination for startups and entrepreneurs.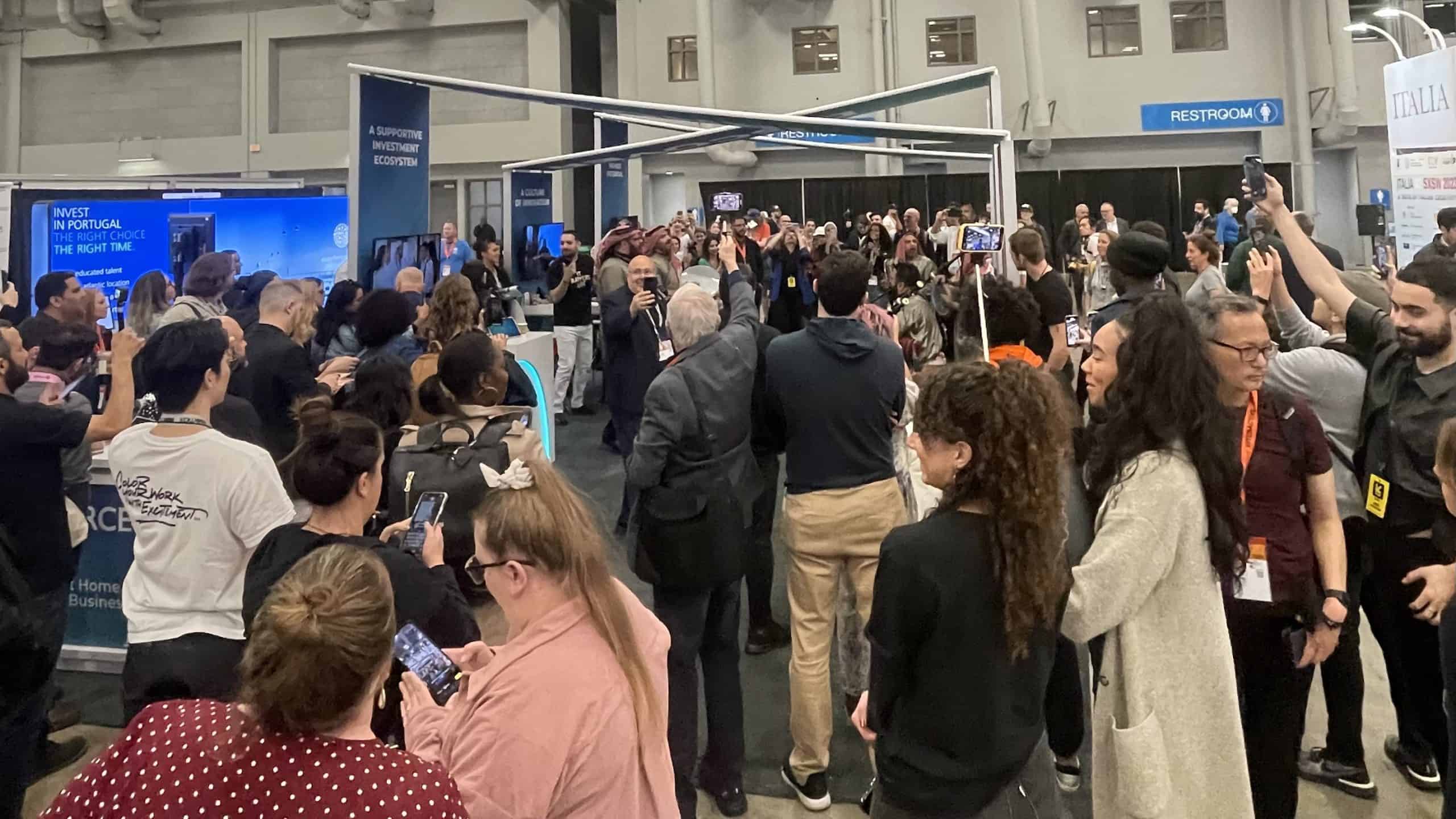 I had the incredible privilege of being among a select group of Jordanians present at the esteemed South by Southwest (SXSW) this year. Our discussion centered around how Jordan can become the Middle East's tech hub comparable to Silicon Valley, empowered by astounding Jordanian talent.
Taking the stage at SXSW, Tamer Zumot, and Dana Darwish from the Jordan Source Ministry of Digital Economy and Entrepreneurship delightedly showed off Jordan's exceptional talent – eighth wonder of the world. They animatedly shared charming tales that embodied the country's Entrepreneurial spirit. It was a moment full of joyous pride!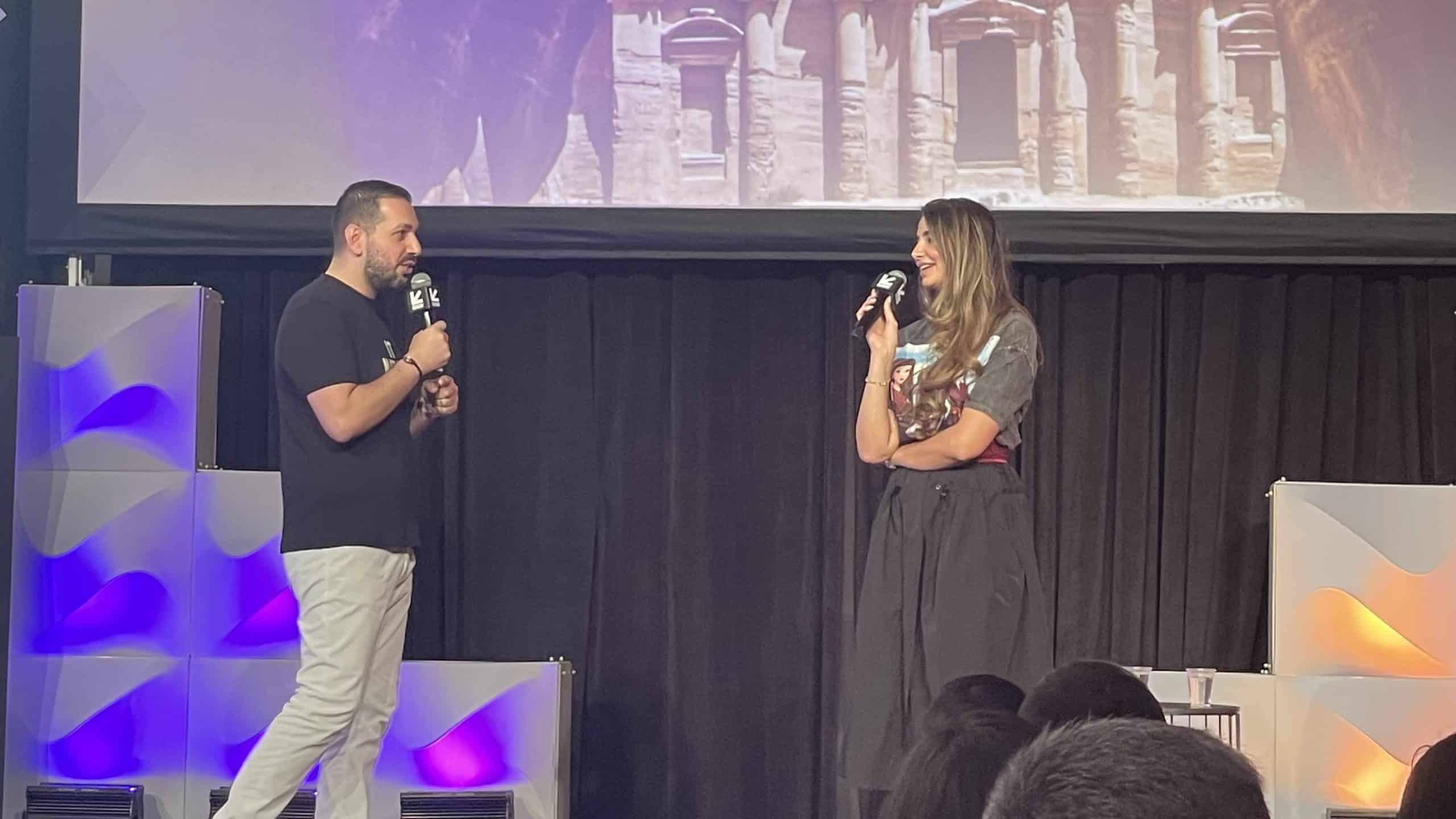 It was the grand finale at SXSW for the Jordanian delegation, determined to make a splash and spread the word about Jordan. To showcase their knowledge and insight, three leading entrepreneurs from the country stepped up on stage – Fouad Jeres, co-founder of Maqsam; Nour Khrais, Founder and CEO of Maysalward; and Tina Sweis, founder of Troytopia. They shared why Jordan should be the top choice for any tech startup looking to gain a competitive edge in the Middle East North Africa region—known fondly as the 'Silicon Valley' of MENA.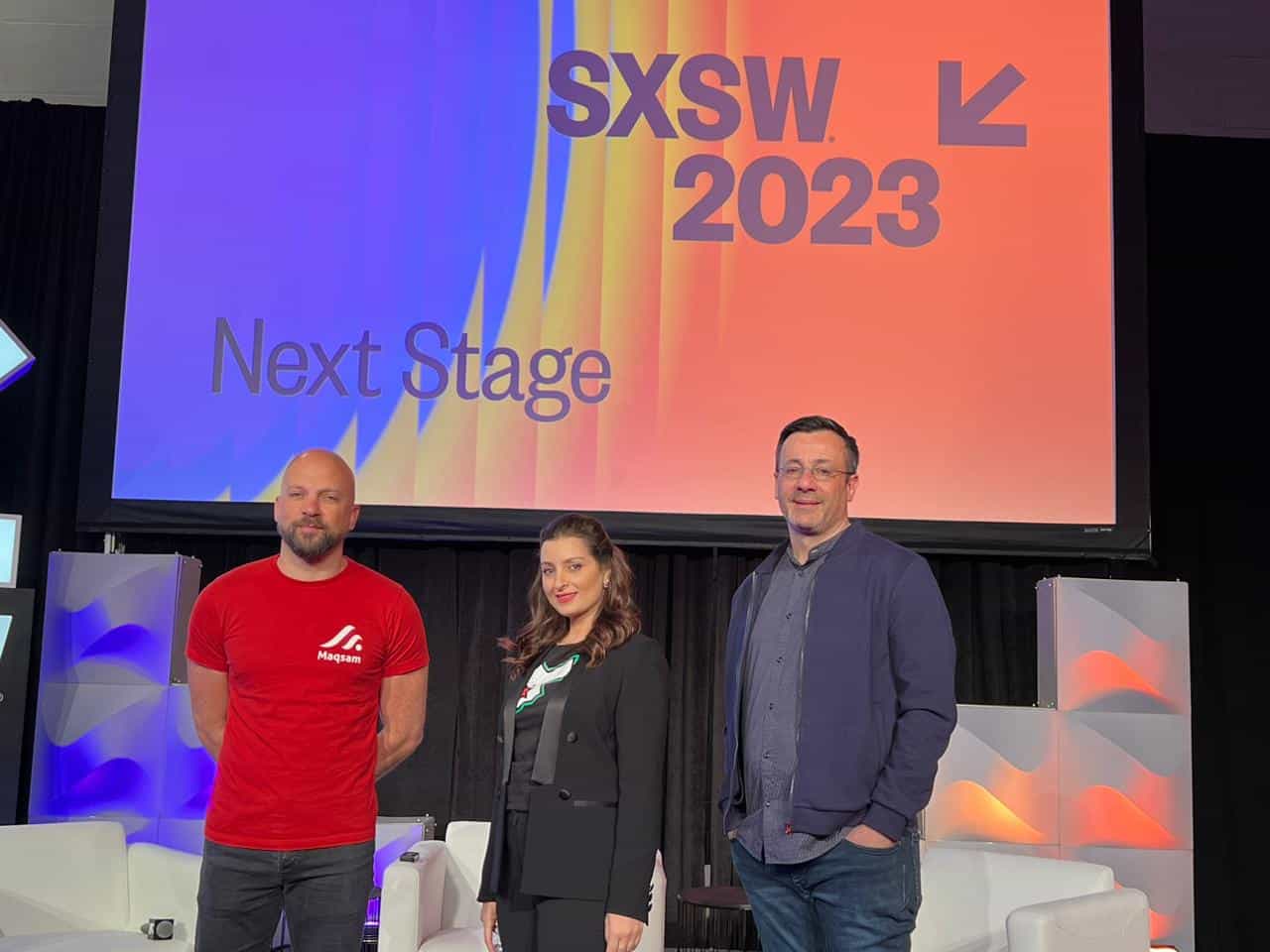 Celebrating twenty glorious years with Maysalward, my Jordanian-born mobile game development studio that has made a name for itself in the Middle East and North Africa as the first studio of its kind, I proudly shared our remarkable accomplishments. I talked about how Jordan's unique entrepreneurial culture fosters thriving conditions for mobile gaming, mainly due to the beneficial King Abdullah II Fund programs that we are proud to be technical and operational partners for them since 2011. 
These incredible initiatives include the App Challenge School, which empowers teens with the essential knowledge and talents to succeed in mobile gaming. There is also the Jordan Gaming Lab, which provides valuable capacity-building activities for mobile game developers and startup gaming communities. Everyone involved works together to create powerful connections, thus guaranteeing success!
At SXSW, we proudly announced our ambition to the world. As entrepreneurs, we understand the difficulty of thriving in a highly competitive and interconnected environment. But Jordanians indeed prove that determination and confidence pay off! Our impact was undeniably noticed at SXSW. With resilience and drive, it is possible to seize potential opportunities and create something extraordinary – no matter how limited our resources may be! The world needs more people who strive for success and take risks, which is what we Jordanians can do!
As we left Austin, it was clear that the experience at SXSW had an immense transformative effect. It affirmed that small countries like Jordan could compete internationally through innovation and perseverance.
The Jordanian delegation seized this grand opportunity to divulge their culture and connect with professionals worldwide, marking the first time a delegation from Jordan attended the event. It yielded great results in promoting the nation and gaining greater attention from foreign investors, companies, and entrepreneurs. Jordan's fruitful presence at the event opened doors to numerous potential collaborations and partnerships that could contribute to diversifying its economy. International cooperation is critical in generating business opportunities, stimulating innovation, and increasing Jordan's global visibility. Moreover, many envision Jordan to be an entryway to the Middle East. This renewed visibility at SXSW will undoubtedly aid in making that vision a reality.
I am confident that the SXSW experience will propel the Jordanian entrepreneurs and their startups in the delegation to even greater success. Keep up the great work, and continue to push the boundaries of what is possible. Remember, the sky's the limit!
Are you looking to bring your startup to the next level? Then don't miss your chance to attend SXSW 2024! Gather with the top players in technology, music, film, and beyond at this acclaimed event! Connect with industry icons, discover fresh possibilities, form strategic alliances, and dive into entertaining activations for an unforgettable experience. Enjoy the vibrant culture and some serious Texas BBQ throughout your stay. Don't miss this opportunity to soar!